Personal/Life Coaching
What is Personal/Life Coaching?
The purpose of Personal/Life Coaching is to help you identify and obtain the information you need to identify and acheive your personal/life goals.
Typical Personal/Life Coaching Issues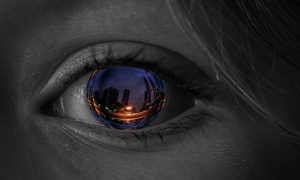 Do you identify with any of the following issues?
If so, consider Personal/Life Coaching.
"I'm not getting what I want out of life."
"I don't know how to stand up for myself."
"I don't know how to implement my goals."
"I want to make changes, but I don't know how."
"I just don't seem to be able to manage my time."
"I put everyone else first and I never get my turn."
"I'm not sure what I believe about life, but I want to believe in something."
What if?…
If you chose to…
achieve your goals, obtain the skills you need, implement changes, develop a philosophy of life, or simply accept yourself as you are…
…What choices would you make?
…How would your life be different?
…How would you be different?
Do you want to find out the answers to these questions?
Contact The Professional Edge for Personal/Life Coaching today.
Specialties and Limits of Personal/Life Coaching
Terry L. Wynne specializes in communication skills, assertiveness, dealing with difficult people, time management, stress management, positive thinking, professional development, and personal lifestyle improvements.
She does not provide coaching on mental health issues that are better addressed by a therapist.
Contact The Professional Edge and experience the quality of services for yourself!
Terry L. Wynne, Ed.S., LPC, NCC, NCCC, BCC, CCC
The Professional Edge
770-939-4367
www.TheProfessionalEdgeAtlanta.com
"I look forward to providing exceptional services to you!"