Coaching
Who is eligible for coaching?
Adults age 18 and over who live anywhere in the United States are eligible for coaching sessions with Terry L. Wynne.
What is the purpose of coaching?
The purpose of confidential coaching sessions with Terry L. Wynne, a Board Certified Coach, is to help you is to help you identify, set, and achieve your specific goals.
          What types of coaching are available?

Find out more about the coaching  available in the following areas to determine which specialty meets your needs :
 How does coaching occur?
Coaching is by telephone at a time and date convenient for your schedule.
Did you know?…
Anyone can call themselves a coach without having any training so you want to make sure your coach is credible.
About your coach
Terry L. Wynne is a Board Certified Coach which means she has met professional coaching competency standards through the Center for Credentialing & Education (CCE).   In addition, she has met the requirements to receive four specialty designations as a Board Certified Coach through CCE:
Career Coach
Executive/Corporate/Business/Leadership Coach
Health and Wellness Coach
Personal/Life Coach.
Read her other credentials in About the Owner.
What can you expect from coaching?
Expect: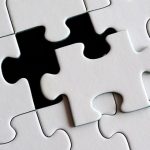 professional conversations about your current status, desires, goals, and questions.
to clarify your options, choices, and decisions.
to make a plan of action to implement your goals.
to hear, "Congratulations, I knew you could do it!" when you reach your goals.
Coaching Testimonials
Read testimonials about coaching.
Contact The Professional Edge and experience the quality of services for yourself!
Terry L. Wynne, Ed.S., LPC, NCC, NCCC, BCC, CCC
The Professional Edge
770-939-4367
www.TheProfessionalEdgeAtlanta.com
"I look forward to providing exceptional services to you!"