About the Owner
Terry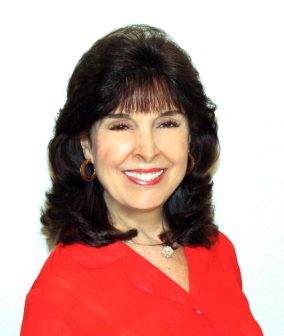 L. Wynne, owner of The Professional Edge, has worked in the fields of business, higher education, criminal justice, private industry, government, mental health, information technology, and private practice.  Her experience and expertise include career counseling, coaching, training, technical and free-lance writing, voiceovers, and talk show radio.  In 1990, she founded The Professional Edge located in Atlanta, Georgia, to offer a variety of professional services to both individuals and organizations.
As a career counselor and career coach, she has helped over 2,000 clients ranging from entry level to executive level. The resumes and cover letters she has written have helped many of those clients obtain the job of their dreams.  As a trainer, she has provided training to national and state conventions as well as to private industry, government,  professional organizations, Norwegian Cruise Line and Royal Caribbean Cruise Line. As a writer, her articles have appeared in numerous magazines, newsletters, and websites.  As a voiceover talent, she has provided narration for commercials, videos, and websites.  Lastly, as a talk show radio host, she has hosted her own weekly talk show radio program.
"Whether you are seeking help with implementing your goals, customized training, a written brochure, or a speaker for your event, The Professional Edge offers exceptional services for your specific needs. I look forward to providing exceptional services to you."
– Terry L. Wynne, Ed.S., LPC, NCC, NCCC, BCC, CCC 
linkedin.com/in/terrylwynne
Would you like Terry L. Wynne to speak to your group?
Contact The Professional Edge if you would like Terry L. Wynne to speak to your group.  She offers speaking; training; keynotes; and radio, television, and media appearances.  Expect a delivery with poise, confidence, clarity, and credibility.
Listen to Terry L. Wynne talk about Career Counseling and Career Coaching
More About Terry L. Wynne
Education (All from Georgia State University): 
Specialist in Education degree – Community Counseling
Master of Education degree – Community Counseling
Bachelor of Arts degree – Psychology
Credentials:          
Licensed Professional Counselor
National Certified Counselor
National Certified Career Counselor
Certified Career Counselor
MBTI® Certified Practitioner
Stress Management Consultant
(through International Association of Counselors and Therapists)
Certified Laughter Yoga Leader
Board Certified Coach –  subspecialties in:

Career  Coaching
Executive/Corporate/Business/Leadership Coaching
Personal/Life Coaching
Health/Wellness Coaching
Memberships:
Licensed Professional Counselors Association of Georgia
American Counseling Association
American Counseling Association of Georgia
National Career Development Association
Georgia Career Development Association
Mensa
Selections:
Selected to serve as a career consultant to attendees at the American Counseling Association's 2019 Conference & Expo.
Referral Listings:
Professional Listings:
Who's Who in America
Who's Who in the World
Who's Who in American Women
Who's Who in American Education
Who's Who in the South and Southwest
Published articles in:
Quoted in:
Mental Health Examiner, Mental Health Tip of The Day, June 3, 2009 and May 17, 2009.
Mensa Bulletin, "Why Aren't You DOING Something With That Brainpower?," January, 2007.
Atlanta Woman Magazine, "Toxicity in the Trenches," January/February, 2005
The Atlanta Journal/The Atlanta Constitution, "Downsizing and the Abuse of Workers," August 10, 1997.
The Exchange, (Newsletter of the Greater Atlanta Chapter of the American Society for Training and Development), "Please Tell Us About Your Greatest Training Success," March, 1996.
Decatur-DeKalb News/Era, "Out of Work, looking…Tucker consultant offers tips on finding the right job," June 8, 1995.
Scholastic Systems; EDMARK. Recommendation for "The Arthur NCE Exam Study Guide," July, 1994.
Contact The Professional Edge and experience the quality of services for yourself!
Terry L. Wynne, Ed.S., LPC, NCC, NCCC, BCC, CCC
The Professional Edge
770-939-4367
www.TheProfessionalEdgeAtlanta.com
"I look forward to providing exceptional services to you!"