Career Counseling
What is Career Counseling?
The purpose of confidential career counseling sessions is to help you identify and obtain the information you need to make informed decisions about your career, education, and lifestyle.
When do you choose career coaching and when do you choose career counseling?
Choose career counseling if you meet all of the  eligibility requirements which are that you:

are an adult (over 18 years of age) who lives in Georgia (the state in which Terry L. Wynne is licensed as a Professional Counselor), and
can meet in person with Terry L. Wynne in Atlanta, Georgia.

Choose career  coaching if you are an adult living in the United States and do not meet all of the eligibility requirements for career counseling.
Typical Career Counseling Issues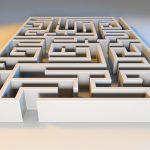 Do you identify with any of the following?  If so, consider career counseling.
"I don't know what I want to be when I grow up and I've already grown up."
"I hate my job, but I don't know what else I can do."
"I've just been laid off and I don't have any idea how to find a job."
"I need to have a resume and learn interviewing skills before I look for a job."
Career counseling offers you the opportunity to:
identify your interests through interest inventories.
learn job search strategies.
gain effective interviewing skills.
learn salary and benefit negotiation skills.
determine your values, goals, and priorities.
explore your views of risk, choice, and change.
choose criteria for making your decisions.
identify career options and the pros and cons of each.
overcome your fears.
explore possibilities for your higher education.
make career decisions.
create a competitive resume and cover letter.
Don't know what you want for a career?
Interest Inventories may help you.
If you are unsure of what you want for a career, you can take interest inventories.  Interest inventories are not tests; they are assessments to help you identify your career and job interests.   These assessments include:
Strong Interest Inventory
The Strong Interest Inventory compares your interests with those of other people and lists career categories as well as specific jobs you would probably like as well as those you would probably not like.   It also identifies your preferences for work style, learning environment, leadership style, risk taking, and team orientation.
Forte Communication Style Report
The Forte Report assesses your communication style strengths along four continuums and identifies your primary strength and secondary strength for your communication and self-motivation preferences. It also describes how all your strengths work together, your leadership style, what motivates you in a work environment, and what demotivates you in a work environment.
If you're looking for a job, you need to know the following topics:

Job search strategies.
Interview preparation.
How to answer interview questions.
Salary and benefit negotiations.
Note:
Sessions are available on all of these topics.
You will receive a detailed handout about each specific topic at the corresponding session for the topic.
A session is also available for you to practice role-playing how to answer common interview questions
Resumes and Cover Letters
If you need an updated resume and cover letter, Terry L. Wynne will write them for you.  Clients repeatedly report that a resume she wrote helped them get jobs.  Read more about resumes and cover letters here.
What can you expect from career counseling?
Expect to make your own decisions.   Career counseling can help you identify and obtain the information you need to make informed decisions about your career.
Do not expect the career counselor to make decisions for you, find a job for you, or provide you with a road map for your future.
Career Counseling Testimonials 
Read testimonials about career counseling.
Contact The Professional Edge and experience the quality of services for yourself!
Terry L. Wynne, Ed.S., LPC, NCC, NCCC, BCC, CCC
The Professional Edge
770-939-4367
www.TheProfessionalEdgeAtlanta.com
"I look forward to providing exceptional services to you!"